Parodies, references and notes explanations for Ore wo Suki nano wa Omae dake ka yo / Oresuki: Are You the Only One Who Loves Me? episode 3.
Time stamps are approximate
0:11 Pansy / Sanshokuin Sumireko says her madeleines are filled with "ai to yuuki" (literally "love and courage") which may be a reference to Anpanman from the picture book series Anpanpan who says that only "love and courage" are his friends.
13:49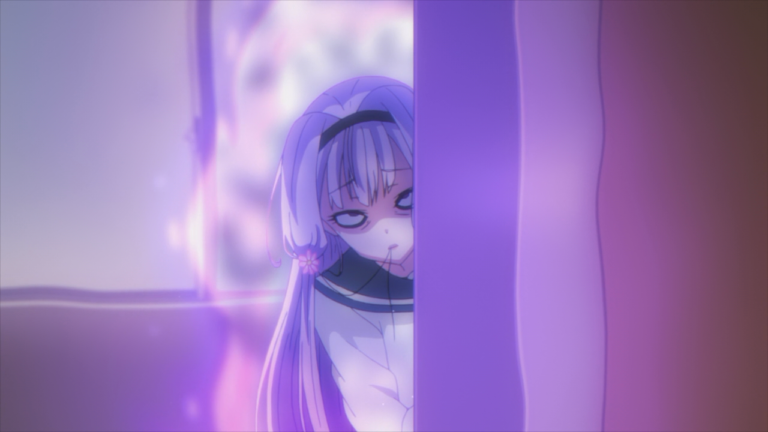 President Cosmos seems to be parodying Yamamura Sadako from the Ring series. Right afterwards, Pansy also says "kuru kitto kuru" (literally "will come, surely will come") which are lyrics from the Ring original soundtrack song feels like `HEAVEN' by HIIH.
16:09
President Cosmos ends her sentence with "da Z" along with the above hand gesture which is a signature of Mizuki Ichirou.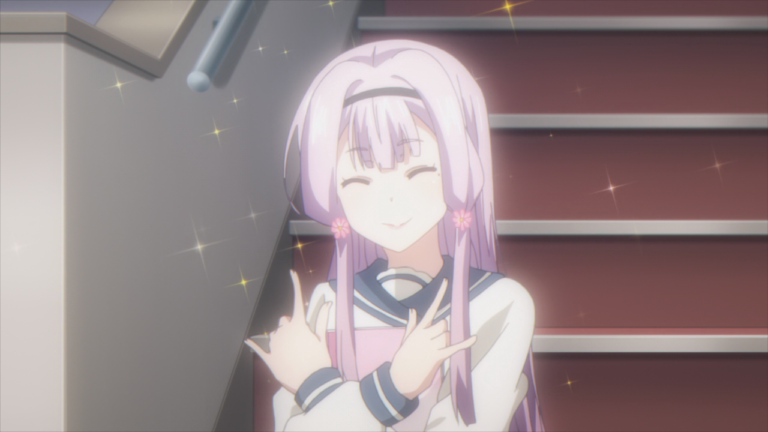 She also does the above hand gesture while saying "wisshu" (literally, "wish") which is a signature of DAIGO / Naitou Daigo.
17:56 "Gakunen ichi" was translated as "top of the class". However, that is incorrect. It is literally "top of the school year", which is a big difference. For example, it could be less impressive if she is only the top in her class, but her class is a class of mostly low-grade students. In any case, not only is she the top in the class, she is the top out of all students in any class for the whole school year level which is far more impressive.
19:15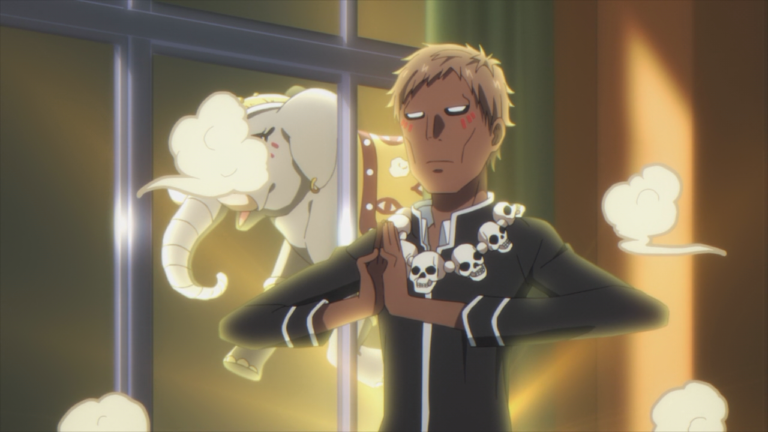 Sun-chan / Ooga Taiyou is in the appearance of Dhalsim from the Street Fighter game series and levitation pose and elephant are signatures of Dhalism as well.
21:55
The text "新聞部" was translated as "SCHOOL NEWSPAPER". However, it is more literally "Newspaper Club" which is a club run by students who makes newspapers instead of any kind of official school newspaper.
Screenshot credits: ©2018 駱駝/KADOKAWA/「俺好き」製作委員会
If you would like, you can let us know your comments or if we missed anything or got anything wrong.
1331
0
0
cookie-check
Ore wo Suki nano wa Omae dake ka yo episode 4 references, parodies, notes