Parodies, references and notes explanations for Watashi Nouryoku wa Heikinchi de tte Itta yo ne! / Didn`t I Say to Make My Abilities Average in the Next Life?! episode 5.
Time stamps are approximate.
7:25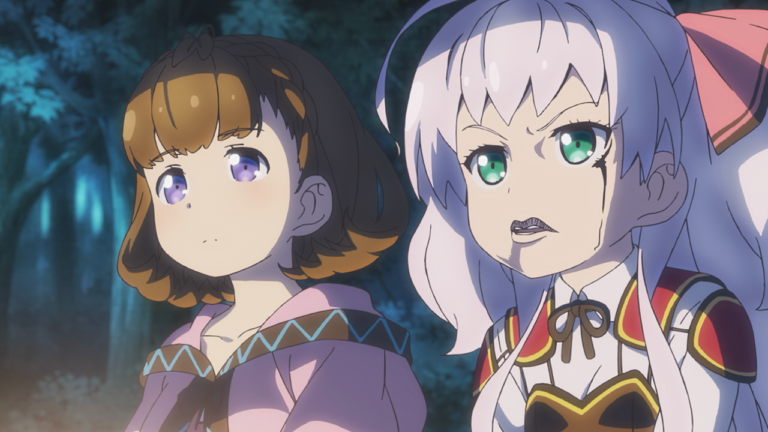 Mile says "daga kotowaru", roughly "however, I decline", and translated as "I refuse.". This the same line said by a character from the manga Jojo no Kimyou na Bouken / JoJo's Bizarre Adventure. The facial expression and art style are also in the style of the manga and anime.
9:45

Mile says "watashi, ki ni narimasu", roughly "I am curious", and translated as "I'd really like to know!", which is the same line repeated by the character Chitanda Eru from the Hyouka series when she is curious about something. The flowers effect, face close up and reflection in eyes is also in the style of how it is presented in the anime adaptation.
12:28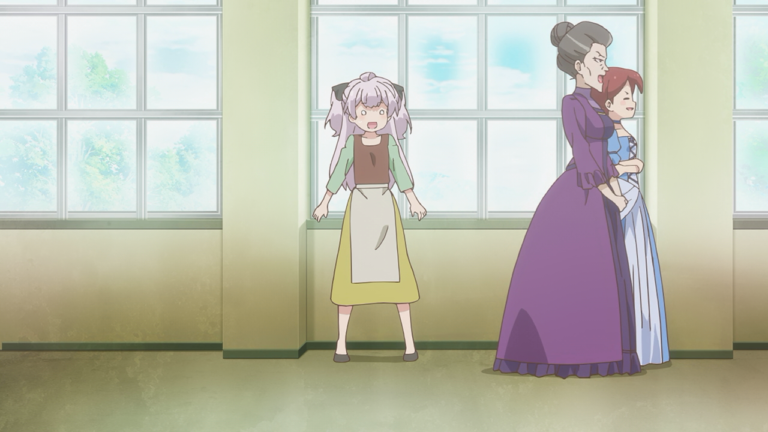 The situation with Mile being harassed and put into doing chores by a step-mother and step-sister is similar to that of the situation of Cinderella. She also wears a similar outfit to the depictions.
13:38


The silvery man-like figure and Mile's comment of him requiring to be knocked into a vat of molten steel to defeat is a reference the T-1000 from the Terminator 2 film. The T-1000 was an unyielding enemy which at times assumed pretty much the same appearance shown here and was only finally defeated when pushed down into a vat of molten steel.
13:43
The yellow creature who travels with the "gotta catch 'em" (getto da ze) guy is a reference to Pikachu and Satoshi / Ash Ketchum respectively from the Pokemon anime.
The creature with the Kansai accent that's friends with the [magical] girl who captures cards is a reference to Keroberos and Kinomoto Sakura respectively from the manga Cardcaptor Sakura.
14:45


Mile says "sonna fuu ni kangaeteita jiki ga watashi ni mo arimashita", which is a parody of the line "sonna fuu ni kangaeteita jiki ga ore ni mo arimashita" said by the character Hanma Baki from the manga Baki. The only difference is the use of "watashi" instead of "ore" which are both first-person pronouns meaning "I". The line roughly means "there was a time I too thought in that way". Further, Mile's face and expression is similar to that of the Hanma Baki's.
19:47


Mile's "lightning break" attack in Japanese is "kaminari bureiku" which is a parody of the "sandaa bureiku / thunder break" attack from the anime Great Mazinger. The way the electricity was drawn from the sky and how it was shot is the same as in the anime.
Screenshot credits: ©FUNA・亜方逸樹/アース・スター エンターテイメント/のうきん製作委員会
If you would like, you can let us know your comments or if we missed anything or got anything wrong.
1056
1
0
cookie-check
Watashi Nouryoku wa Heikinchi de tte Itta yo ne! episode 5 parodies, references, notes