Parodies, references and notes explanations for Ore wo Suki nano wa Omae dake ka yo / Oresuki: Are You the Only One Who Loves Me? episode 8.
Time stamps are approximate
6:59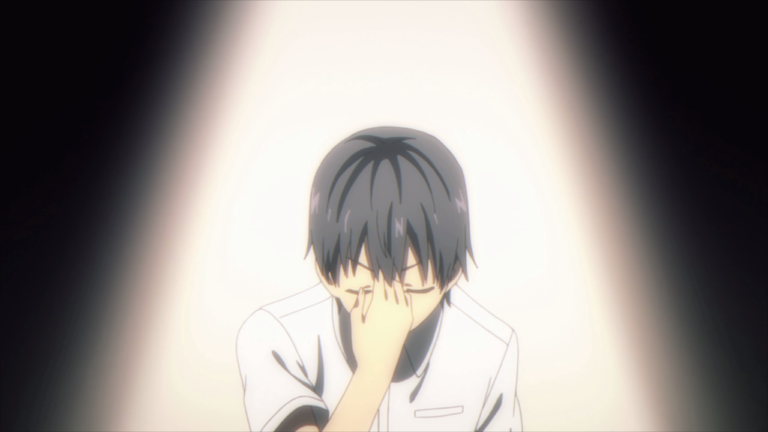 Jouro / Kisaragi Amatsuyu parodies the character Furuhata Ninzaburou from the TV series Furuhata Ninzaburou, particularly the deduction in the spotlight with a the peculiar rhythm of speech and placing a finger on the forehead.
7:38
The way Jouro leaves while backing away with the hand gesture shown is that of Dandy Sakano.
11:33 President Cosmos / Akino Sakura says "gunununu" which is expression of frustration.
11:52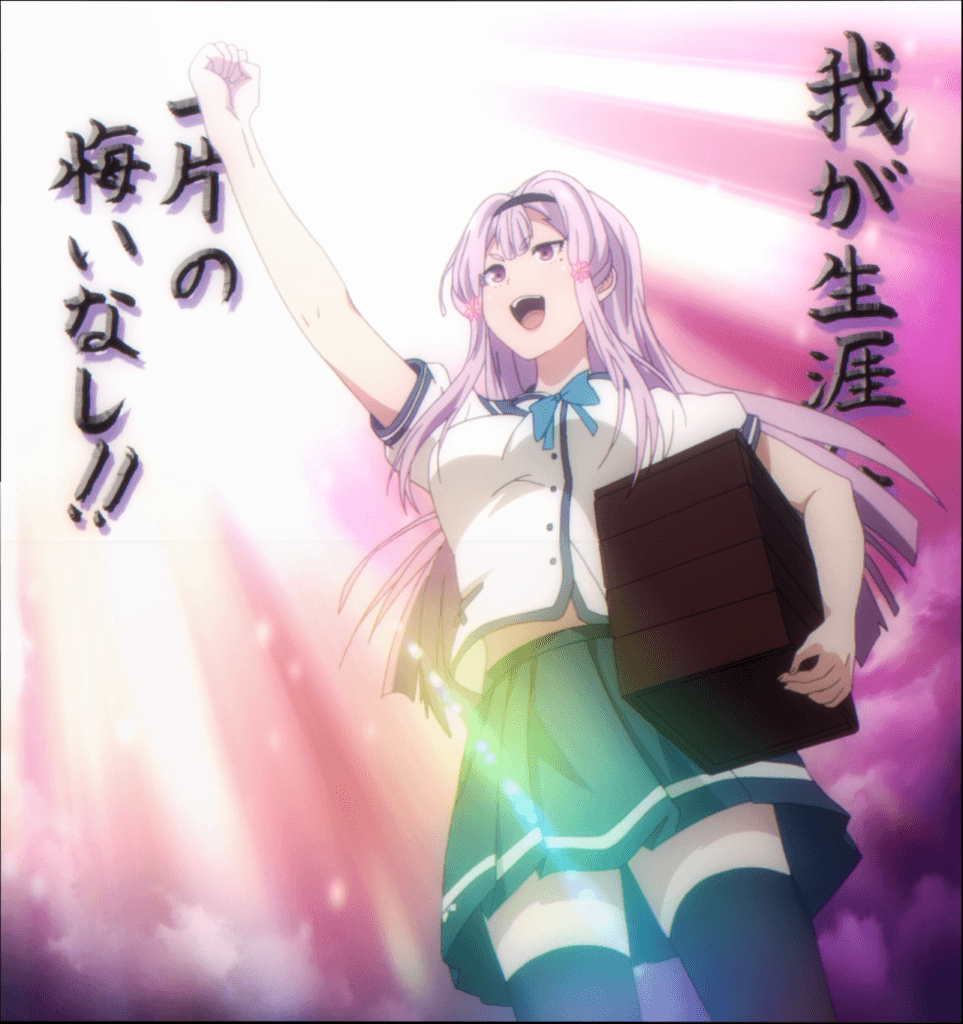 President Cosmos does Raou's pose and line "waga shougai ni ippen no kui nashi!!" (roughly "in all my life, not one piece of regret") complete with onscreen text from the manga Hokuto no Ken / Fist of the North Star.
23:37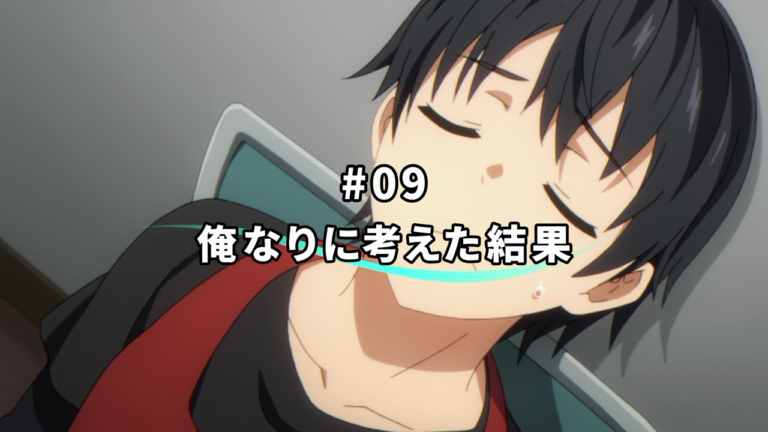 The translation of the next episode title "ore nari ni kangaeta kekka" was "My Conclusion After Much Consideration" but is more closer to "The conclusion thought out in my own way".
Screenshot credits: ©2018 駱駝/KADOKAWA/「俺好き」製作委員会
If you would like, you can let us know your comments or if we missed anything or got anything wrong.
1421
0
0
cookie-check
Ore wo Suki nano wa Omae dake ka yo episode 8 parodies, notes